8/10 people

3,5 hours

Guide and E-bike included

# MEETING POINT Wednesday - 9.00 am (morning)
# DEPARTURE - Morning, 9.15am
The tour starts from the Sabba Frisca Museum Park. After a few pleasant ups and downs you arrive at the resurgences of San Giovanni where there is the small church of the same name from the 1600s. Practically side by side there are also the thermal baths of Su Anzu used since Roman times.
At this point we proceed through pleasant dirt roads towards Cala Osala di Orosei passing by some farmhouses with beautiful olive groves and vineyards and animals that graze in a semi-wild state.
Through very pleasant dirt roads with continuous ups and downs you arrive at the Osala nuraghe where you can enjoy a beautiful panoramic view over the entire Gulf of Orosei. From there you go down towards the pine forest of the Orosei beach and you reach the small pier to protect the mouths of the Cedrino river into the sea. Along the beach you reach Cala Osala di Dorgali where you can rest and take a break to have lunch. From Cala Osala you then reach the enchanting Cala Cartoe via a dirt road. After enjoying the beauty of this beach and having a swim, we set off again to face the climb that takes us back to the S'Abba Frisca Museum Park where it will be possible for those wishing to have a refreshment and it will be possible to visit the very interesting museum.
# ARRIVAL - 1.00 pm (morning)
The duration of the tour is approximately 3 hours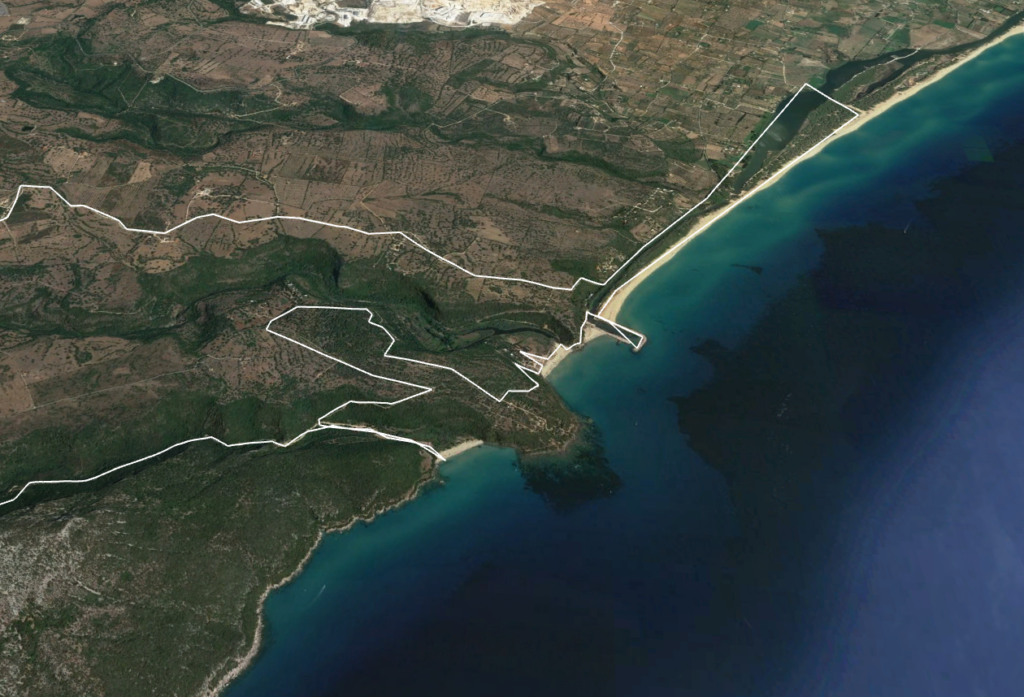 Cala Gonone e Nuraghe Mannu in bici...anzi... con una signora bici. Non andavo in bici da svariati anni e non sono proprio una biker. Alberto, con grande pazienza e professionalità, mi ha seguito e si è accertato che non mi facessi male. Oltre alla possibilità di scoprire ed apprezzare panorami insoliti, abbiamo scoperto anche qualcosa in più sulla storia nuragica. Gli itinerari da lui proposti ed offerti sono molti e tutti interessanti. Assolutamente da provare!
Bellissimo tour con Alberto come guida professionale e simpatico ci ha fatto conoscere scorci meravigliosi di Sardegna raccontandoci aneddoti,tradizioni e storia di questa regione fantastica.Da provare le bici con pedalta assistita ottime sia per principianti come me sia per esperti come mio marito.Grazie ancora Alberto